---
INSTANTLY REMOVE WRINKLES AND DARK EYE CIRCLES!
Tried hundreds of products that just don't do what they say they will?
Finally, don't be misled! Wake up and brighten those eyes with our magic cream. This Eye Cream can effectively restore the plump and healthy elasticity of the under-eye region and 
refine wrinkles or fine lines
.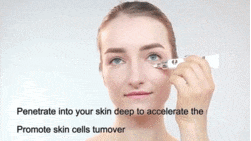 Stop wasting time and money on treatments and procedures that keep letting you down. Our eye cream uses patented technology to remove bags under the eyes / dark circles/eye wrinkles in real-time, making your eyes look as beautiful as ever.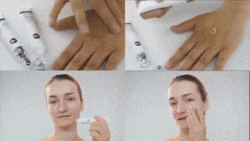 In just 
28 seconds
 you'll enjoy firmer, plumper, smoother, and a 
more youthful radiance
 under the eyes. Effects made to last for 10 hours! You will look awake and refreshed throughout your whole day.
Most skincare contains harsh chemical fillers, but our puffy eyes treatment is nothing but 
pure, potent, eco-friendly ingredients
 designed to enhance your unique beauty. It is rich in various plant extracts to supplement the moisture and nutrition required by the skin.
Soothes nourishes, and improves the skin, 

alleviates surrounding skin problems.
The cream is gentle on the skin without causing irritation.
Reduces wrinkles and puffiness under the eyelids
Restores the firmness and clarity of the surrounding skin making the skin tight and firm.
There are 
4 active ingredients
 that differentiate our product from the others! See our diagram below to 
understand the amazing benefits
 we have to offer.
FEATURES:

✅Natural, pure & eco-friendly

✅Instant younger look

✅Tighten, firm, and alleviate under-eye fatigue
Specifications:
✅Product Weight: 0.7 fl oz (20g)
I purchased this MAGIC EYE CREAM based on the majority of the reviews I'd read. I am 66 and was really looking for a product to help with all the fine lines around my eyes and some slight discoloration under my eyes. I have tried many products over the last few years from low to high end. I must say that after 2 weeks of using this product twice a day, I am very satisfied with the results I have seen so far.
I have been using this eye cream for a long time and I love it. I have VERY sensitive skin and this never bothers my eyes. I am over 50, and no one ever guesses my age, so it must be doing something. My sister uses a really expensive eye cream and I really don't think it works as well.
This is my 3rd tube. I had tried so many under-eye products before putting my hands on this... Nothing worked on my dark circles.. but this actually works on the darkness around my eyes. you will notice you're under eye will become healthy.. and there will be a reduction in darkness.. but you have to use it continuously and you will love using it.
I am always skeptical when I read how wonderful MAGIC EYE CREAM products are and I have a cabinet full of jars that didn't quite do what they promised. I must say that I have been using Baebody for a few weeks now and am delightfully surprised!! I really have noticed a big improvement in the puffiness under my eyes- I will definitely buy this product again- it WORKS!!
I am 60 years old and very skeptical of skincare products on the market that makes untrue claims! My skin is oily with occasional minor breakouts. I have been very careful with sun exposure in my later years so i am happy to say that my wrinkles are less apparent than more. I purchased the eye gel because of all the positive reviews I read and the very affordable price. I LOVE THIS PRODUCT...