---
Make bold marks and can reach difficult spots. Special markers for carpenters, DIYers, etc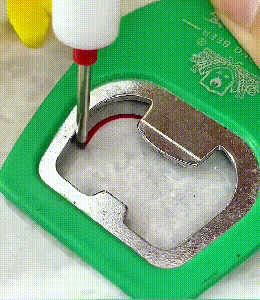 PRODUCT FEATURES:
Specially designed markers with a 20 mm long nib make it easy to mark inside deep holes and hard-to-reach places. With its strong and long metal nib, it's the best tool to use in home inspections, renovations, and fixture installations. Convenient to use.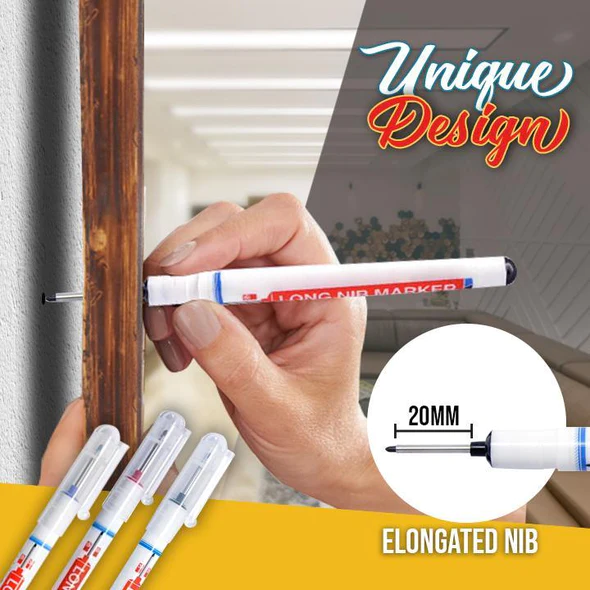 Long Head Deep Hole Marker is quick-drying, smudge-proof, and waterproof. It can mark most dry and dust-free surfaces like aluminum, metal, concrete, glass, wood, plastic.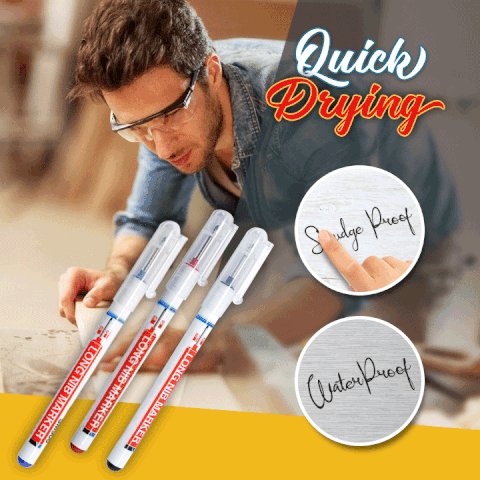 Long Head Deep Hole Marker is Suitable for Furniture Decoration, Book Shelf, Lamp Drill Hole Position. It also marks Deep Holes for Metal Processing, Automobile Manufacturing, and other production Industries.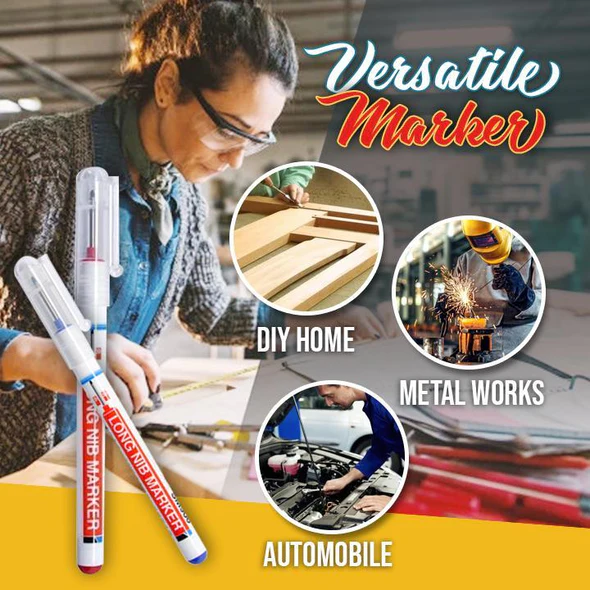 Adopts high-quality ABS material, which is durable, solid, and not easy to aging. The overall size is stable, reliable, and comfortable on the hand.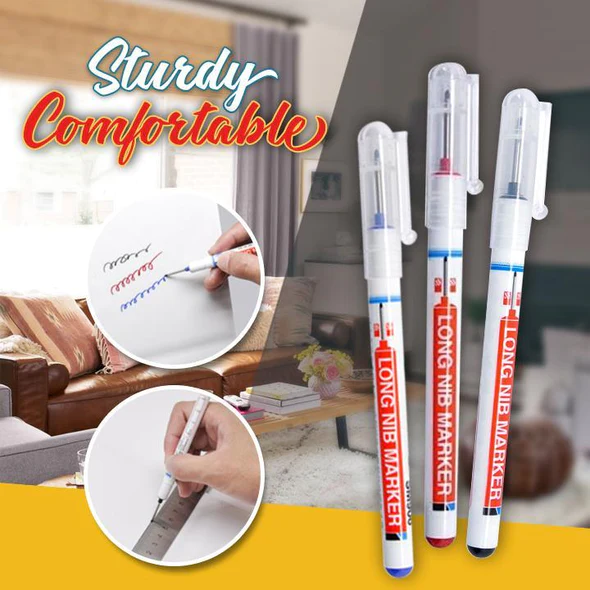 Specifications:
Material: ABS, Metal Nib

Color: Black, Blue, Red

QTY: 1 Set (3PCS)
These perform as expected. For the price, I was not expecting genuine "Pica Marker" quality, and in use, they work well. The extended nib is a smaller diameter than a Pica but that is a good thing most times.
I just used one of them, so I can't say anything about their durability or how waterproof the ink is, but they are capable of doing very fine intricate work. So Far, very satisfied with the purchase.
Sure beats trying to sharpen a lumber pencil. Especially works well for marking drill holes more precisely. If I lost them or when they run out of ink … I'd buy them again
Bought 2 sets of these 3 colors, a set for inside the house & one for the Garage or as a spare set. They mark & write on anything & I love that they mark & write dark & with ease.
We are in the middle of a huge remodeling project and these pens are a must! My husband especially liked them cuz the pen tip is thin so he can mark them in small areas as well as larger areas. The multi-pack guarantees there is a pen at every workstation!