---
PRODUCT DESCRIPTION
If you don't want to show too much of your body, the lace insert cover is a good choice.
Greater flexibility and comfort, style it from the sexy low cut to a layered office look in seconds.
Perfect for women's vests, dress, office lady, outdoors, etc.
Main Features
Soft & Comfort
The bra insert cover was made of soft polyester with an elastic clasp, buckle it on both sides of the bra strap. can be adjustable to a comfortable position.
Lace Bra Cover
Use the 

lace-designed trapezoidal

, a small piece cover to help you cover up the chest easily. This is where you go to learn how it stays in place with two smart little clips and

 

no unattractive tugging throughout the day

.
Multiple Color
We provide a combination of multiple colors,

 

you can choose from several versatile colors

 

that will more than double the size of your wardrobe, and you'll want to wear it all year long.
Anti-peeping
Wearing this Anti-Peep Invisible Bra in seconds, avoid embarrassment,

 

no matter you are petite or tall, you will love it

.
Using Methods
Simply clip it to the bra strap to create a look of a lace vest without being bulky, slide it up and down to control the required coverage, and use it to adjust the neckline of low-cut tops and dresses.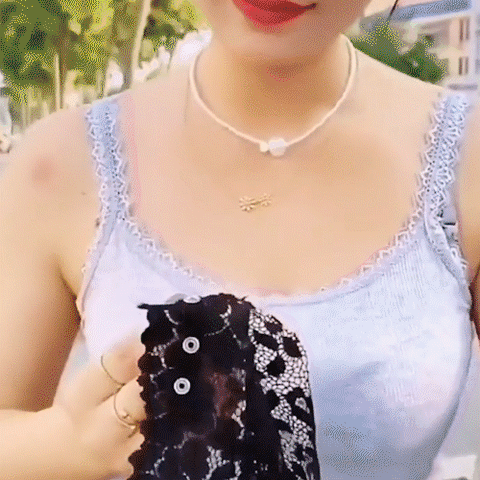 How many ways can you wear an invisible bra?
Well, it depends on whether your preference this day is for a high or low neckline, or somewhere in between. You can create a layered look that won't bulk up your silhouette as a camisole would, one that is stylish and lightweight.
Specifications
Materials
Product Weight
Package Contents

Lace Privacy Invisible Bra

× 3
(

Black, white, beige)


It's a really good product. No need to worry about long neck tops or search for a suitable tank top to wear inside for deep neck tops!! It works well, just to fix the bra straps .. very easy.
I love wearing wrap dresses in the summer but they are not always work-appropriate. This is easier than wearing an extra layer such as a tank top underneath your dress. Works for both plus size and regular sizes.
These are great for tops that show too much cleavage. They are easy to attach and do not add extra bulk to your clothes. They always cover what you want whereas a camisole may not.
This product worked great for me. Easy to snap & adjust. I like the feeling of security it gives me. When I bend down now, the girls don't have to peek out! They can stay safely hidden.
I love Lace Privacy Invisible Bra! I wear them and similar items several times a week to my job. They make me feel very secure and confident knowing that I don't have to worry about anything showing up!!