---
PREVENT DRAIN BLOCKAGES IN YOUR SINK!
Is there also a foul smell coming from your sink due to all the dirt washing through it? Or did you once lose a precious piece of jewellery when it fell in your sink? Prevent such problems now with the FlixFilter!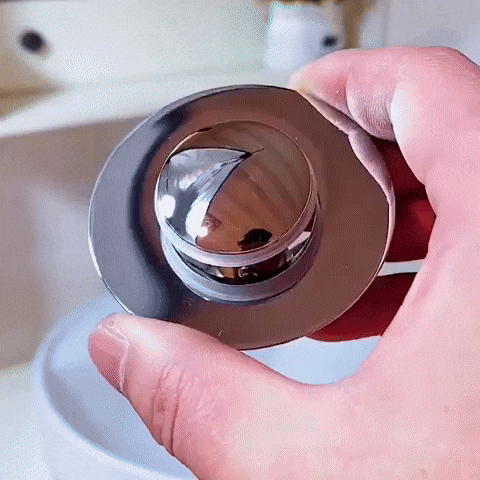 WHY DOES EVERY SINK NEED THE FLIX FILTER?
PREVENTS BLOCKAGES
Unlike ordinary drain plugs, this drain filter collects hair, preventing your drain from clogging.
UNIVERSAL FIT
The 2 silicone rings ensure a perfect fit for different drain holes.
DURABLE MATERIAL
Our sink drain filter is made of stainless material and of high quality.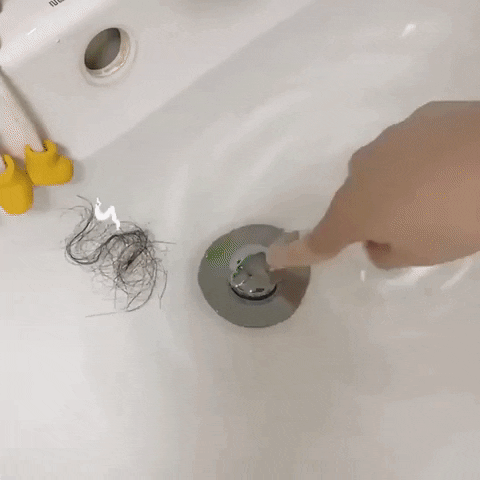 PREVENTS LOSS OF EXPENSIVE JEWELLERY
It also prevents valuables such as a ring from ending up in the sewer.
PREVENTS LEAKS
The filter is also designed to prevent leakage.
PACKAGE CONTAINS
1x The FlixFilter
Super easy to install, needs no tools, simple to clean and works as advertised. I would recommend this item to anyone considering a purchase.
My pull-up stopper hasn't worked in a while and when I found this drop-in option I had to try it and it was so incredibly easy and looks great!
I needed a stopper in 2 rooms and got these. They work great, look very nice, and solved my open drain for a reasonable cost. Happy with them.
This is a great little gadget! My old stopper was no longer attached under the sink, so I needed to replace it. This does not require crawling on the floor! It was very easy to install. Looks and works perfectly.
This is great. So easy, put it in the drain, push down, and ready to go. My bathroom sink will finally hold water.