---
This is definitely the coolest puzzle game you have ever seen!
Help Relive Stress, Improve Your Mood!
Both adults and children need it
Take it with you and let it take away your stress when working in the office when you are upset!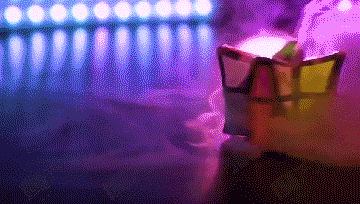 Our Toys Can Help Relive Stress, Improve Your Mood and Perfect For Those With ADD, ADHD, Autism etc. As An Intelligence Toy, The Cube Mode Can Inspire Your Imagination and Enhance Your Eyes and Hands Coordination Skills.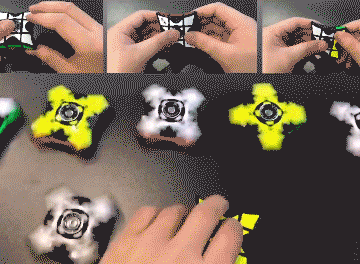 ✅Cultivate kids' concentration
Say goodbye to obsession. Distract attention and say goodbye to all sorts of bad little moves and little habits.

✅Handmade, premium design
It is absolutely safe for children to use! Quality is what we thrive off, Our cube fidget spinners are all handmade with original POM ABS materials which means no fading, peeling or poisonous. When you first touch these spinners you will realize how addicting and smooth it is to touch. We do not use stickers, We only use premium materials.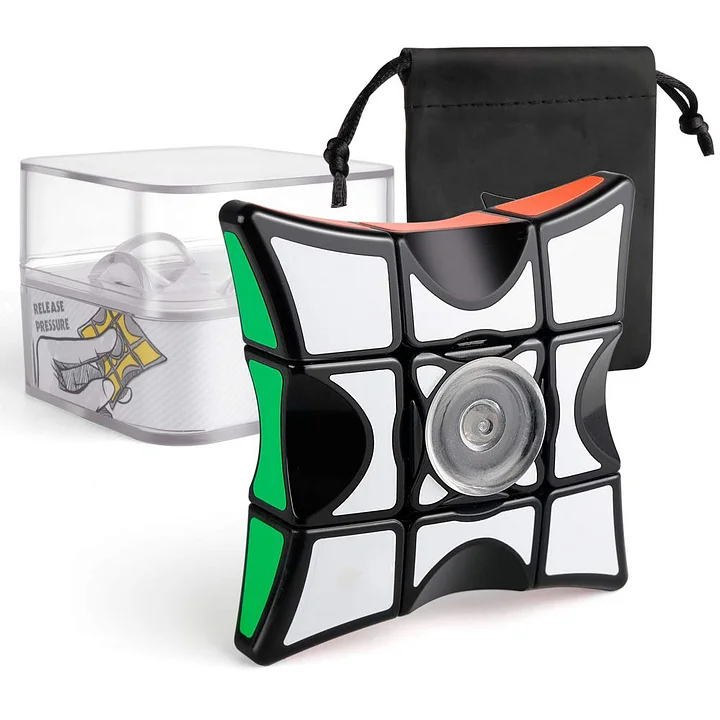 ✅Small and Portable
Compact design. You can take it with you whenever or wherever you are, just have fun and enjoy this moment. Easy to hold it by one hand.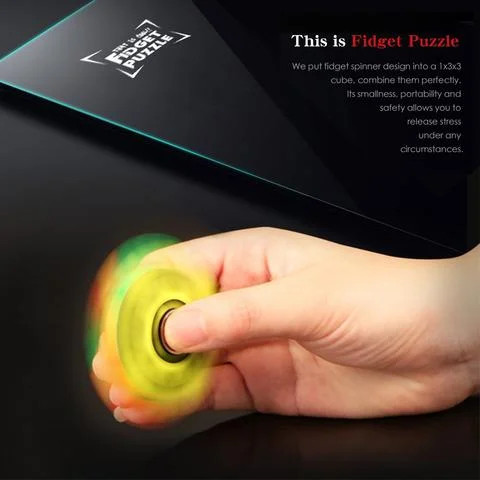 Two ways of playing, you will get two kinds of happiness!
1.Puzzle Spinner"1x3x3"– The fidget puzzle can be used as a 1x3x3 floppy cube. Smooth turning and easy to play. Turn it without any effort.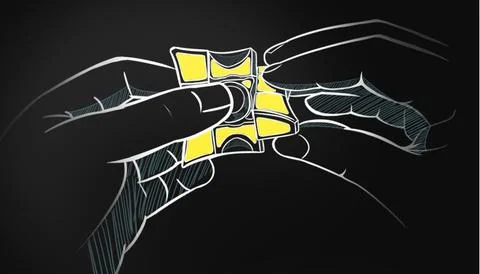 2. Spinner Fidget Toy - Cool fidget spinner with 1x3x3 cube design. Spin quite silently and smoothly. Suitable for classroom or office use. Help boost your concentration and improve your focus with its soothing spins calming for anxious people.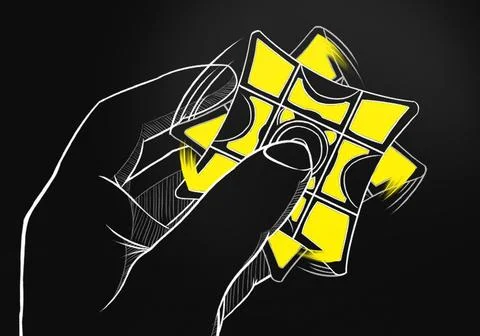 ⭐ Specification⭐
Material: ABS
Size: 5.5 * 5.5 * 2cm
Color: classic
⭐Package Includes⭐
I got this for my autistic son, he loved it so much, and he had wanted one for a while. However his sister mixed the colors and we have tried for hours to put it back, and can't… he's so upset. These cubes should really come with tips and tricks to get the colors back.
I underestimated how much my middle school students would love this. Got it just to challenge early finishers or otherwise bored students and it's been a huge hit. Definitely will be getting more for my classroom.
My six-year-old has been asking for this for a while. She was so happy opening her gift on Christmas. She's been playing with it ever since.
I wish this came out earlier. My 9-year-old likes it and plays it a lot for two days now. It is not hard for him at all. I like the fact that it helped him to build confidence in solving puzzles. The shape also makes it feel good to hold it.
This has been one of my favorite puzzles. well built and feels good in the hand. It is a 1-2 on the scale of difficulty, however, is really satisfying. I've given it to friends, family, & co-workers to solve & they all enjoy it. It is a great entry into this style of puzzle.