---
QUICKLY CURL THE EYELASHES, LONG LASTING WITH THICK AND NATURAL RESULTS!💁‍♀️😍

This heated eyelash curler is designed with a curved shape, soft silicone, surfing naturally. Compared to traditional eyelash curlers, our heated eyelash curler produces more natural-looking lashes for up to 24 hours.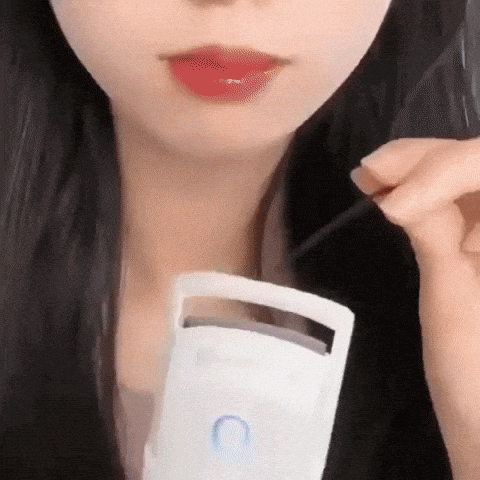 This electric eyelash curler with heat
insulation protection slot can avoid heat from touching the eyelids and hurting the skin.
Easy to use, natural, painless, no harm to the skin, safe and convenient. It provides a precise arc, perfect curvature and width, professionally designed and tested to fit most eye shapes.
The green light

 

of the comb eyelash curler is low temperature (149°F) for fine and soft lashes;
The blue light

 

is high temperature (185°F) for hard and thick lashes.
Press and hold the switch for 1.5 seconds to start and preheat for 10-30 seconds.
When the silicone pad turns from
black to gray,
the electric eyelash curler has finished preheating.
The heated eyelash curler
 includes charging cable and USB charging to save battery cost.
The battery capacity is large, and it can usually be used for
3 weeks on a full charge.
Specification
Size: 41*65*130mm

Weight: 81g

Color: White/Pink
Package Contents:
1x Electric Heated Eyelash Curler
This is a pretty cool eyelash curler. It doesn't get too overly hot. I was very worried about that. I like that you can plug it in and it charges. No batteries are needed!!!! It fits nicely in my makeup bag. I love the white color!
I really like this curler. It was so inexpensive compared to others I have purchased, and it works! I've had others that just wouldn't curl my lashes. This works and never catches my lashes or jabs me in the eye. And it's pretty.
I was so intrigued by this product. I have to admit this was the first time I heard about a heated lash curler! Once I got it and took it out of the package, I did think it was a little big. When I put it to my eye though, it wasn't as big as I thought. Make sure you test the heat temperatures against your hand first! For me personally, the high was a little too warm. The low temperature worked great for me! It was so easy to use and I will be using this!
This curler heats up quickly. It's not uncomfortable when placing it close to the eye. It feels warm but isn't too hot. It's more of a warm feeling. It curls the lashes perfectly to apply mascara afterward. I have little to no lashes and this helped to give the appearance of fuller lashes. Also applying mascara was easier. I would definitely recommend this for people that have lashes that stick straight down and can be uncomfortable. This lash curler would be a great option to help lift the lashes out of the way for more comfort. Would repurchase or gift it to a mascara/lash lover.