---
Natural Catnip Rotating Interactive Cat Toys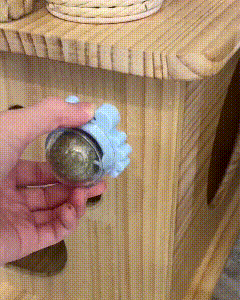 Features
😻 Sticky & Rotatable
This catnip ball has thick stickers on the bottom and can be firmly stuck everywhere, such as on walls, chair foot, floor, etc, then it can prevent loss. And it is rotatable for your cat to play with it, have fun and be healthy.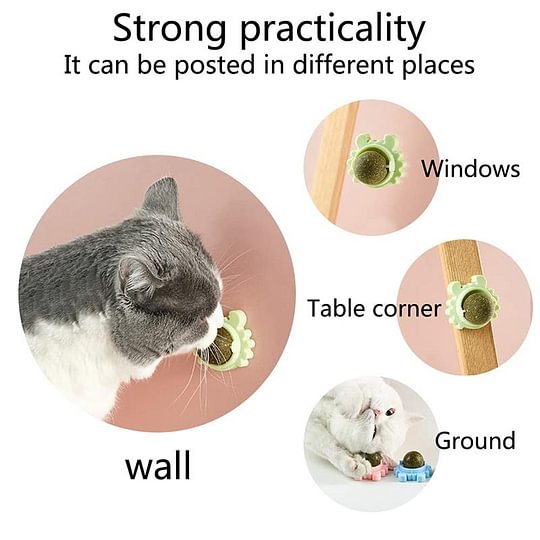 😻 Exhausting The Hairball
Catnip can make the fluff adhere to the digestive tract, help the cat to spit out impurities such as hair in the digestive tract, and achieve gastrointestinal health.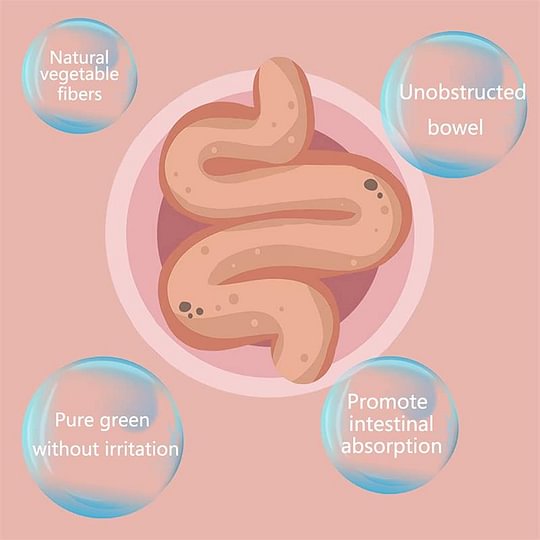 😻 Increase Appetite
Catnip contains chlorophyll that cats can't synthesize. When cats need it, they will take the initiative to relieve mild stomach discomfort, supplement vitamin C, and increase appetite.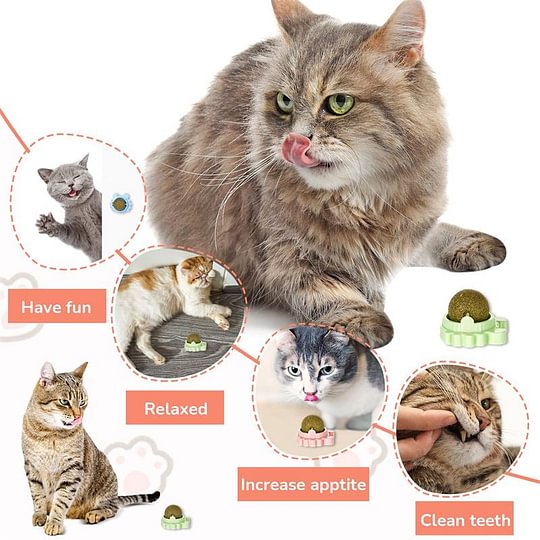 😻 Regulating Emotions
The chemicals released by catnip can stimulate the cat's pheromones, causing the cat to hallucinate, become excited, and be more intimate with the owner.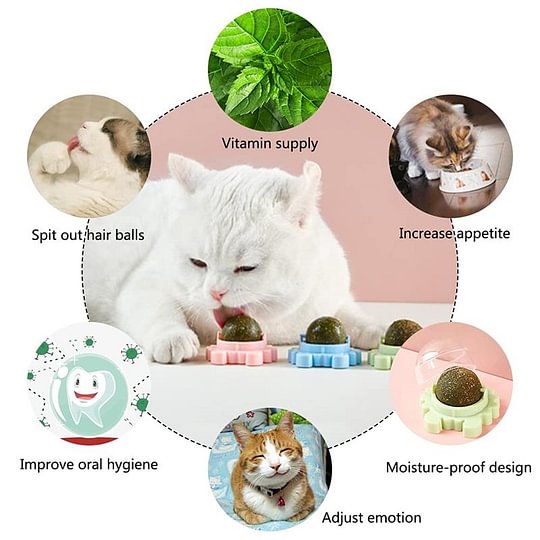 Specifications
Material: catnip ABS,PS 

Color: Blue, Pink, Green

Shelf life: Eighteen months

Product weight:15g

Product size:7*4.5cm

Applicable objects: cats
Due to manual measurements, please allow slight measurement deviations.

Due to the different display and lighting effects, the actual color of the item may be slightly different from the color displayed in the picture.
My cat thoroughly enjoys these toys. I stuck them onto surfaces that weren't painted, so I haven't had the chance to test that facet to stick them on my walls. My cat plays with the toy for about 10 minutes before taking a break to relax. Then she starts all over again!
These work so well. Incredibly entertaining to watch my cats go nuts on these. I stuck them to my bay window in the living room where the cats like to look out. They really love the Silvervine one a lot.
My cat was a bit skeptical at first, but after a few minutes of investigating her new box of toys, she took to the catnip ball and spent a good 30 minutes with it. It's been a month, now, and she still likes it.
My cat LOVES to lick the plastic wrapping around packs of bottled water. My husband hates the scratching sound she makes. I stuck the catnip ball on the wall near where we keep the water, and she prefers to lick and bite the ball. It almost completely broke my cat from her plastic habit!