---
Detangling children's hair is not always fun and the mere sight of the comb can be enough to make little ones cry.
That's why we designed our detangling hairbrush. With its innovative design combining boar bristles and nylon tips, the brush glides smoothly over tangled hair without the discomfort of traditional brushes.
This bristle and nylon hair brush is quick-drying and easy to clean. The non-slip design rubber handle is convenient to hold. It can massage your head during comb, why not try it?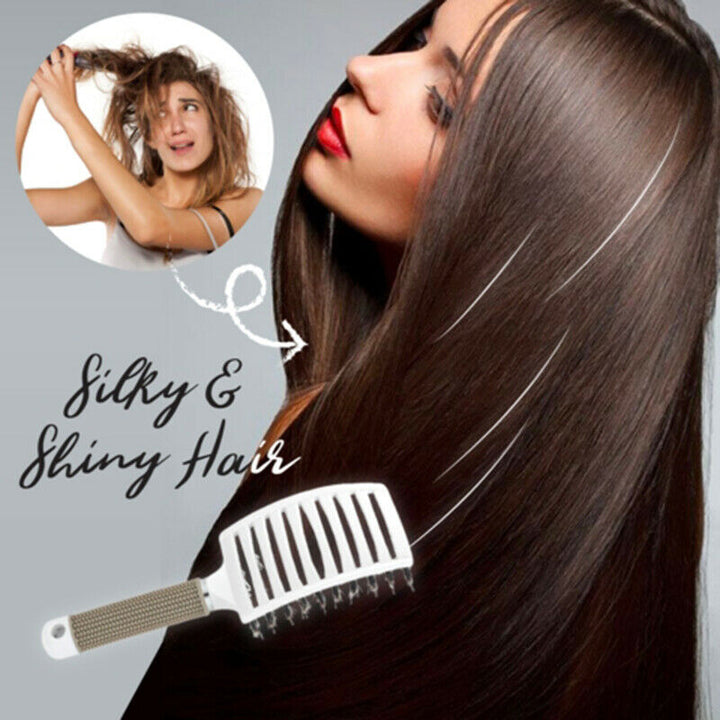 ✔️ Boar Bristles – Natural boar bristles promote healthy hair by stimulation natural oils from the scalp.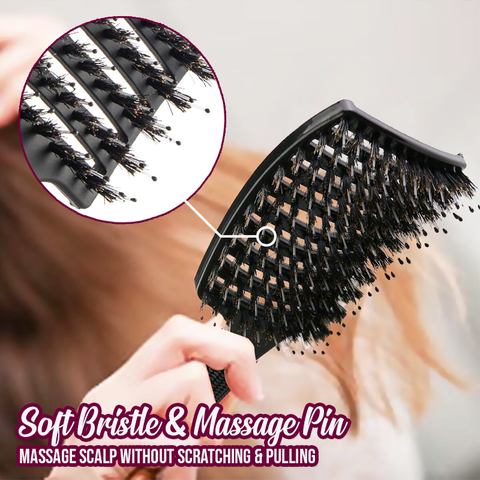 ✔️ Quick Detangling – The bristles & nylon pins help detangle thick hair and massage the scalp while spreading oils from the root to the tip of your hair.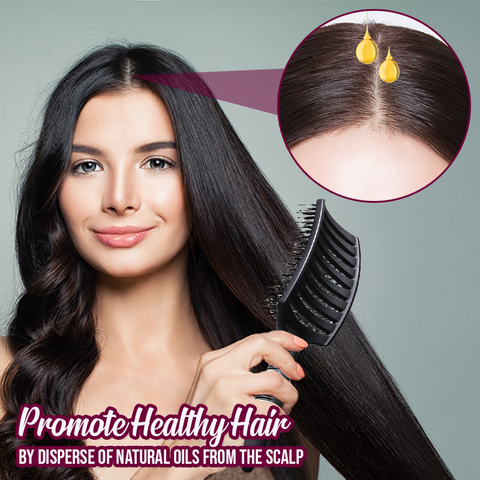 ✔️ Vented For Blow Drying - This boar bristle hairbrush is vented for faster drying with a blow dryer.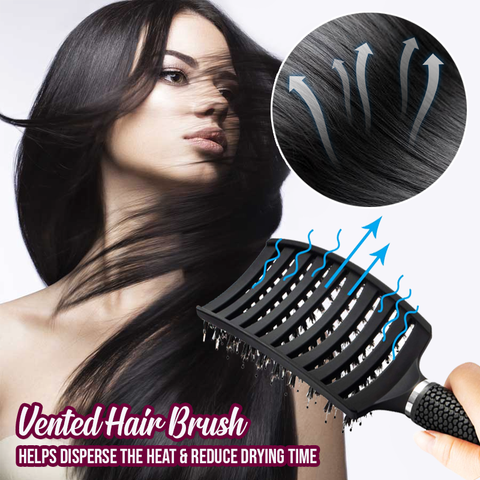 ✔️
Curved & Oversized Head
– This hairbrush has a large head with a curved shape that allows optimum contact points and angles with the scalp while promoting natural hair oil stimulation.
✔️
For All Hair Types
– It can be used by men & women regardless of the hair type. Fine hair can take advantage of the boar bristles stimulating natural hair oils for healthier hair, while thicker hair will enjoy the detangling features of this hairbrush.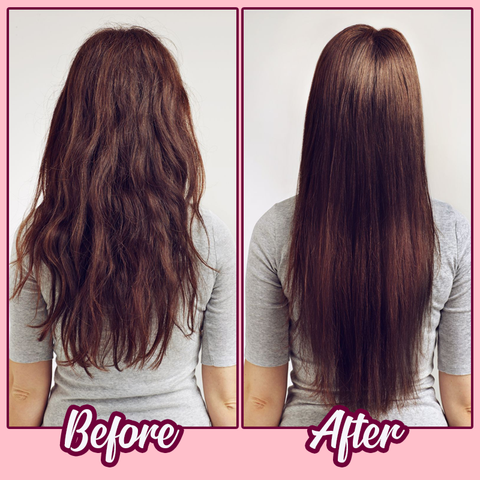 Specification
Material: Boar Bristle & Nylon

Size: 1.33 x 3.07 x 9.6 inch
Package Include
1 x Bristle Nylon Hairbrush
We love this brush, originally purchased it for my two girls and now I use it and we all fight for who gets it first in the morning. Time to invest in a couple more so we all have one to ourselves.
The purple happy hairbrush was the most amazing purchase I have made for my hair. Unlike all the other hair brushes I have bought the happy hair brush would certainly be the best to get. Happy hairbrushes are so soft on your scalp and hair but can get out some of the worst knots.
I have just purchased this amazing rainbow brush for my granddaughter who has just turned 7.
Abigail loves her brush and is excited to be a big girl and brush her own hair.
Another granddaughter has already asked for one too. Job done!🥰 Thank you so much. Marianne.
100% compliant! This brush is top, and greatly reduces the pain of detangling, I am very pleasantly surprised! Impeccable delivery. Serious seller. Thank you.