---
Bothered by the greasy dirt from using an air fryer?
This air fryer silicone pad will effectively block oil stains and allow you to enjoy the cooking process. You don't have to worry about sticky pans, won't affect the taste of the food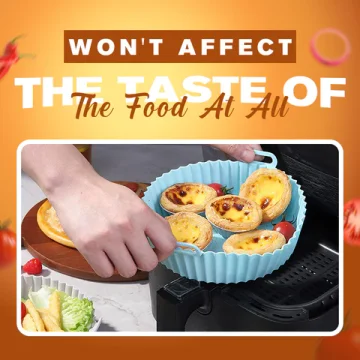 Main Features
✅Reusable And Save Money
Air fryer silicone baking trays are an excellent alternative to disposable air fryer paper liners. They are durable, save your money and protect the environment.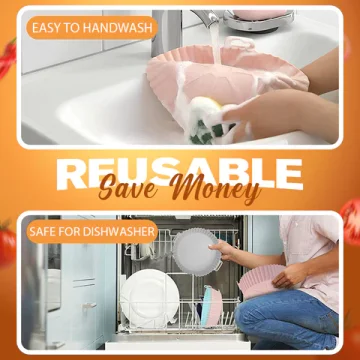 ✅Easy To Clean & Non-stick
Effectively prevent food residue or oil into the fryer, and prevent food from sticking to it. Silicone baking trays are totally dishwasher safe and help you to save your time & energy after cooking.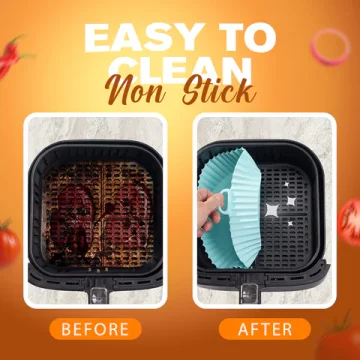 ✅Widely Used
The air fryer silicone baking tray is a must-have kitchen accessory for 

toasters, steamers, ovens, instant pots, and microwaves

, it's a great way to help you bake.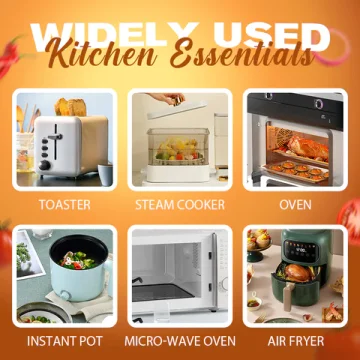 ✅Food-grade Material
Air fryer silicone baking tray reusable, made of food-grade silicone, soft material, good heat resistance, and the operating temperature of -20°C-240°C.
 Specifications
Product Weight
Product Size

17.5 × 5cm / 6.9 × 2inches

Package Contents

Air Fryer Silicone Baking Tray × 1

Material
Proper temperature
Color

PINK A  GREEN A  GREY A  BROWN A    

RED A 

Thickness

Type A (Thickness 1mm), Type B (Thickness 2mm)
Amazing product. I use them for my air fryer and they are mess-free. They hold up to heat, have no bad smells, and have no bad taste from the material. It is some well-spent money. You will not be disappointed.
Foldable and Easy to use pot. Can be used for placing all the fried food items. Thresholds the heat and lightweight also. Overall a good product.
You're always trying to save space in an RV and these are collapsible. You're also going to use fewer towels. You can set a hot dish in one if need be. These worked really well for us in our RV.
These can be a smidge hard to clean because of the grooves, but they're a thousand times easier than scrubbing my air fryer clean! So thankful for them. We've used them at least a dozen times and they still look like new.
My air fryer is SO hard to clean. NOT anymore! These are so easy to clean or I pop one in the dishwasher while the other is in use. I need to rotate the item I'm cooking halfway through but I don't mind! It's incredible! Better than the parchment bowls.